Support downtown revitalization with your contribution to an annual membership or purchase a promotional item.
Vintage Toolbox No. 304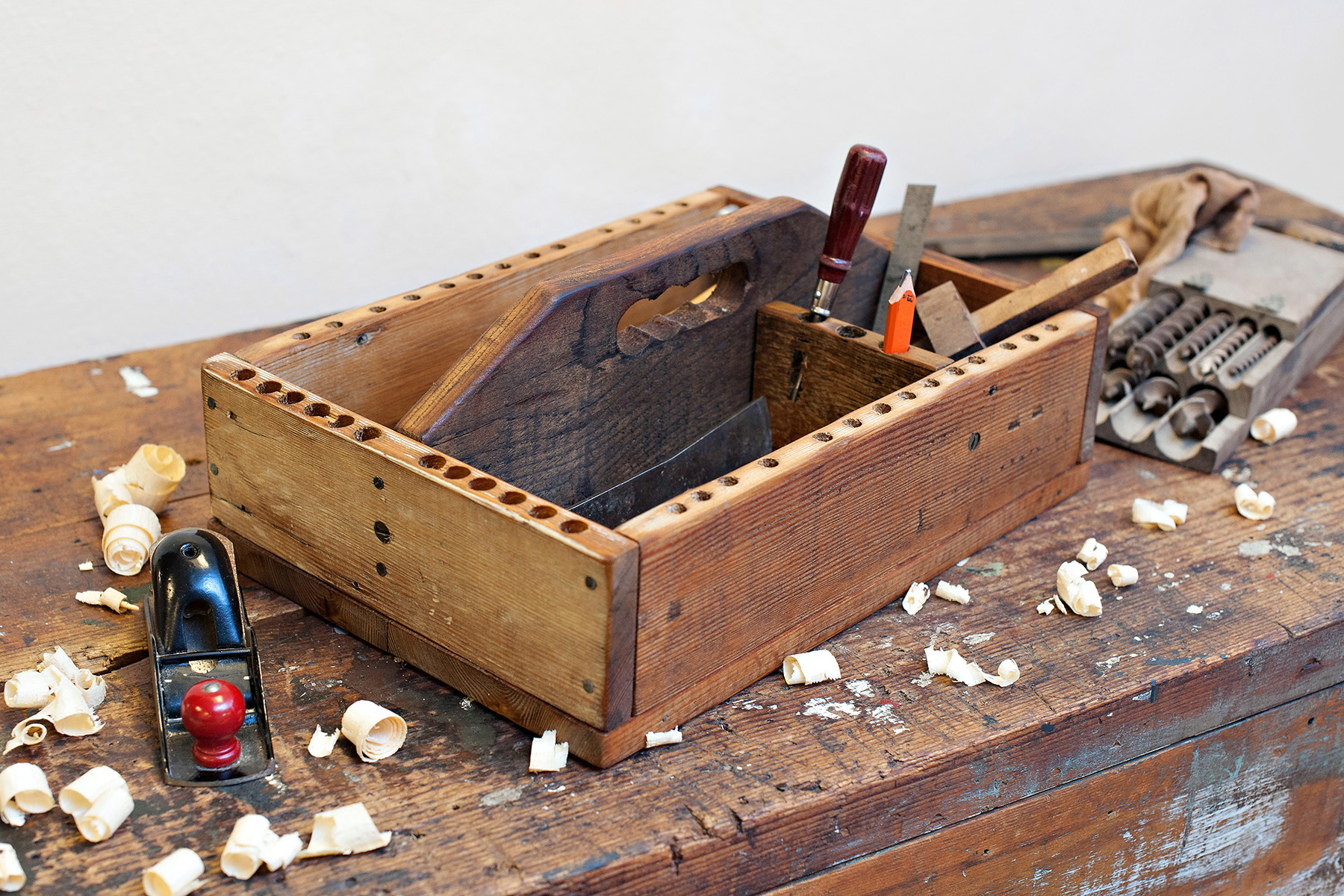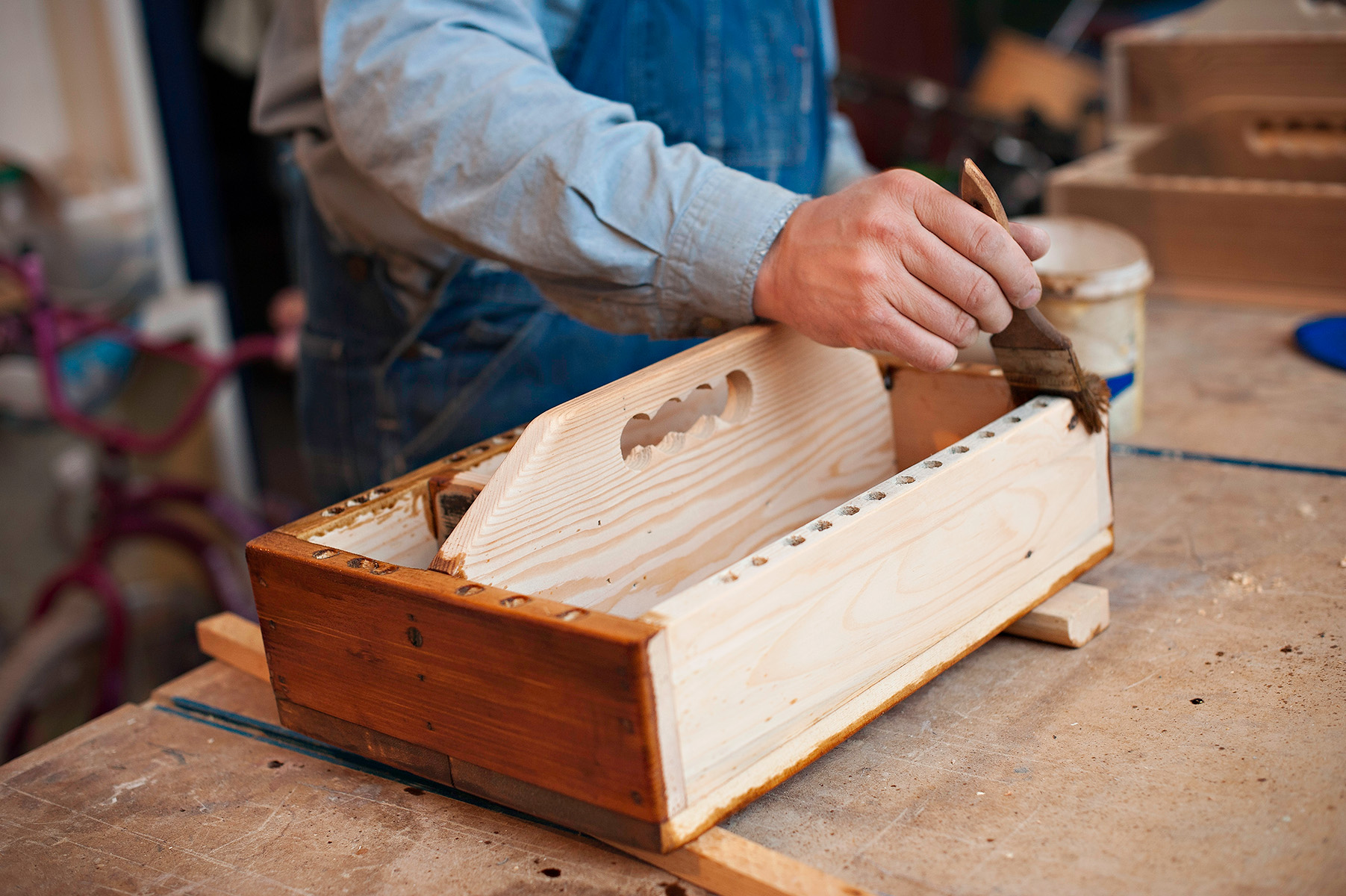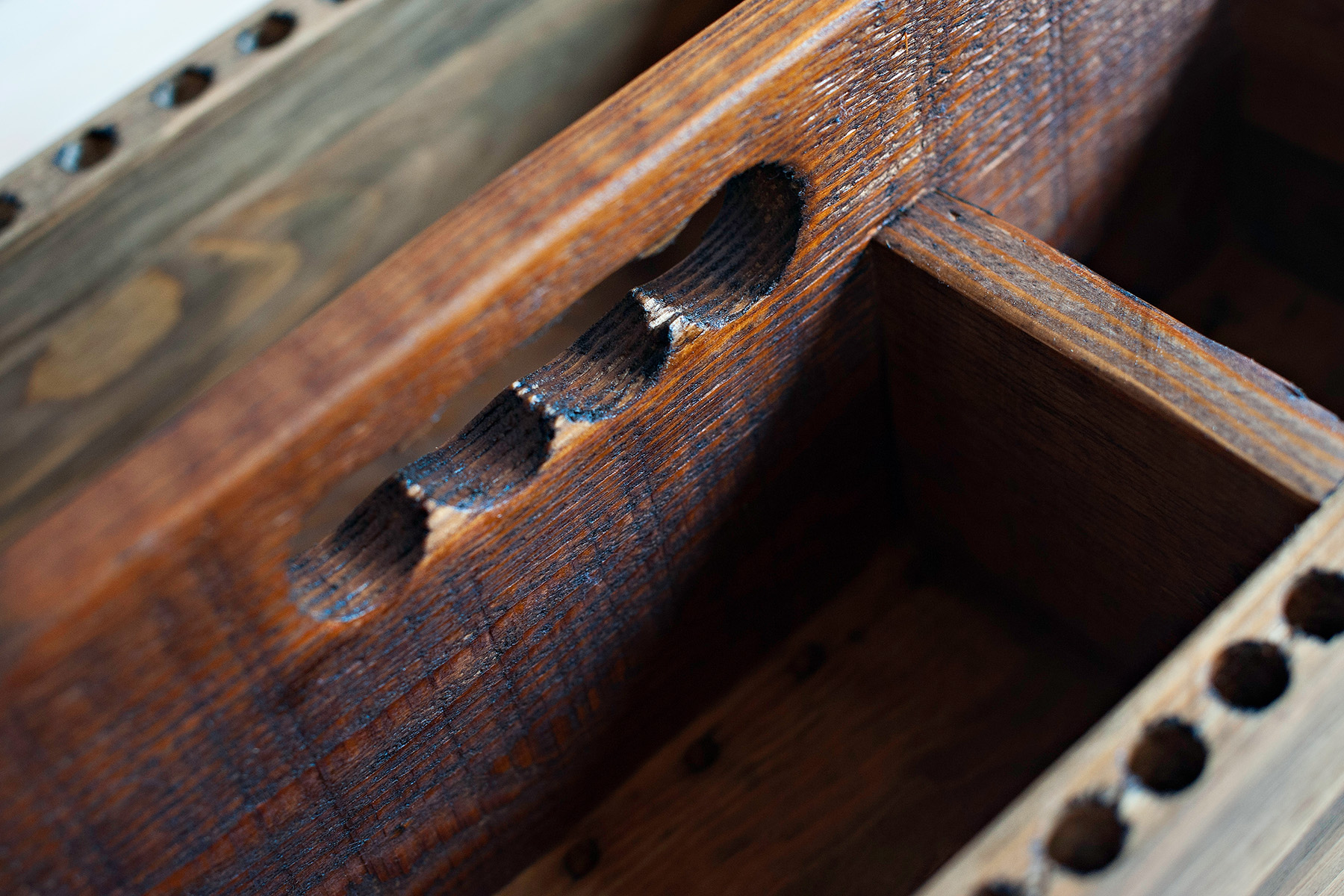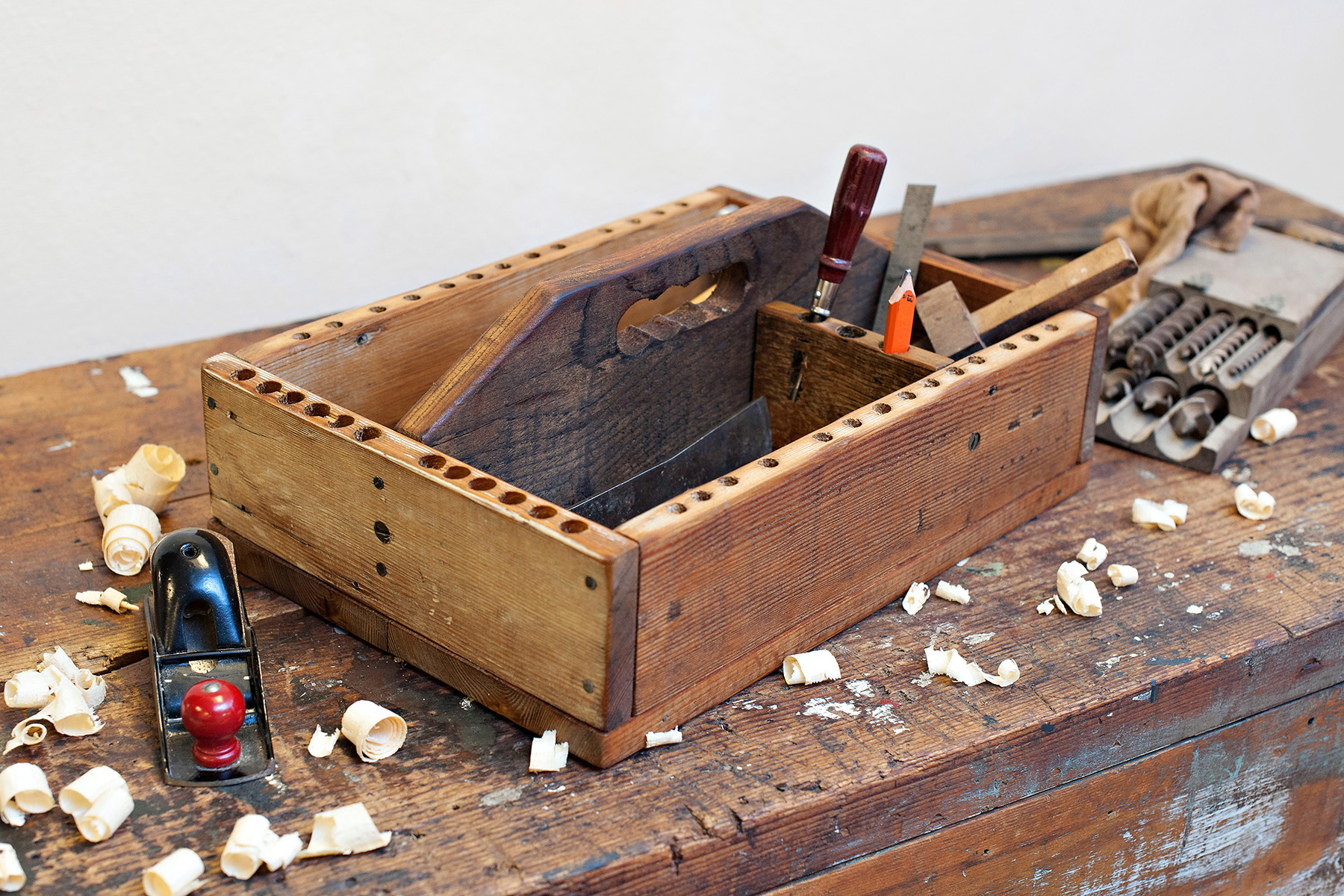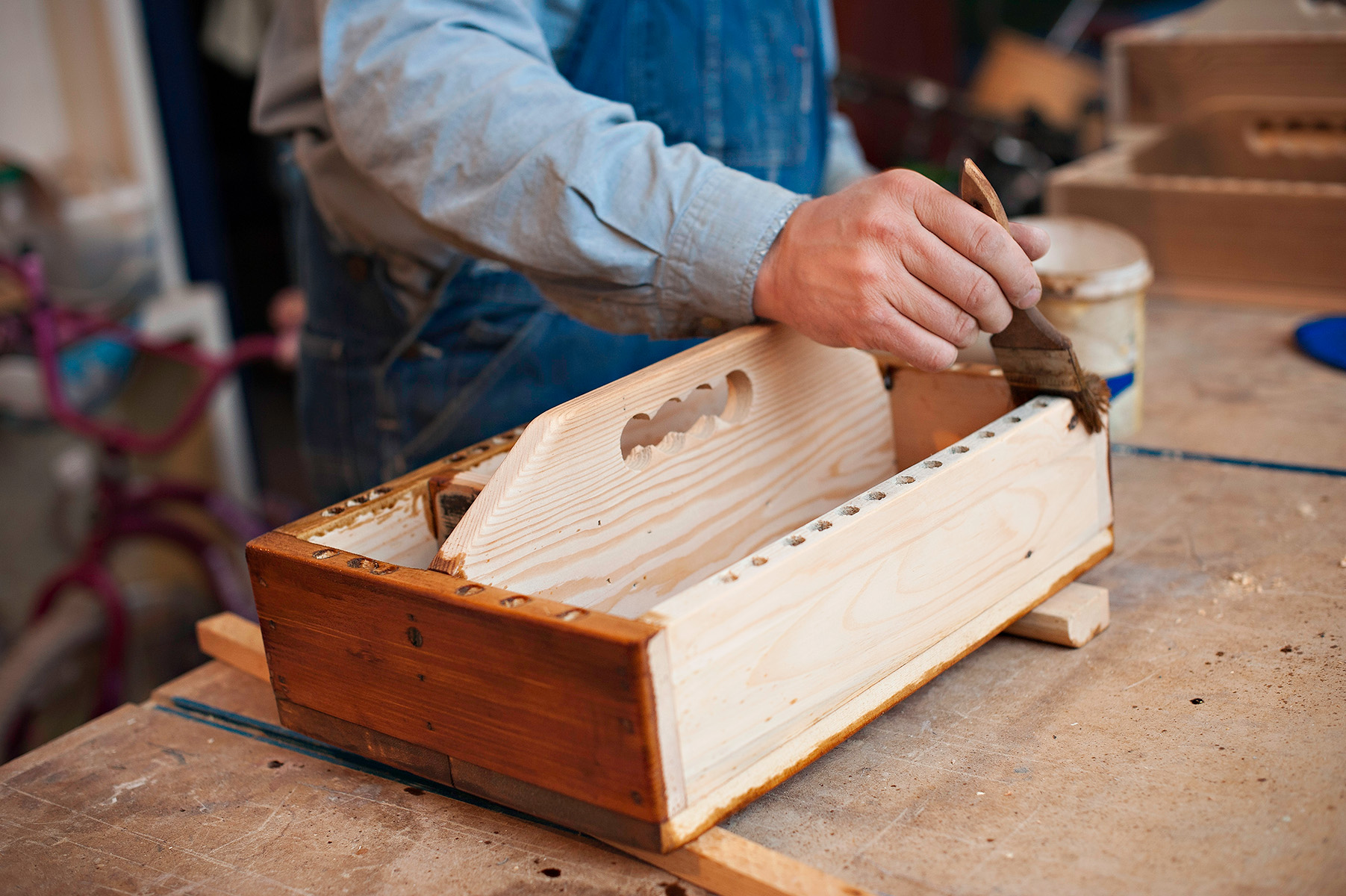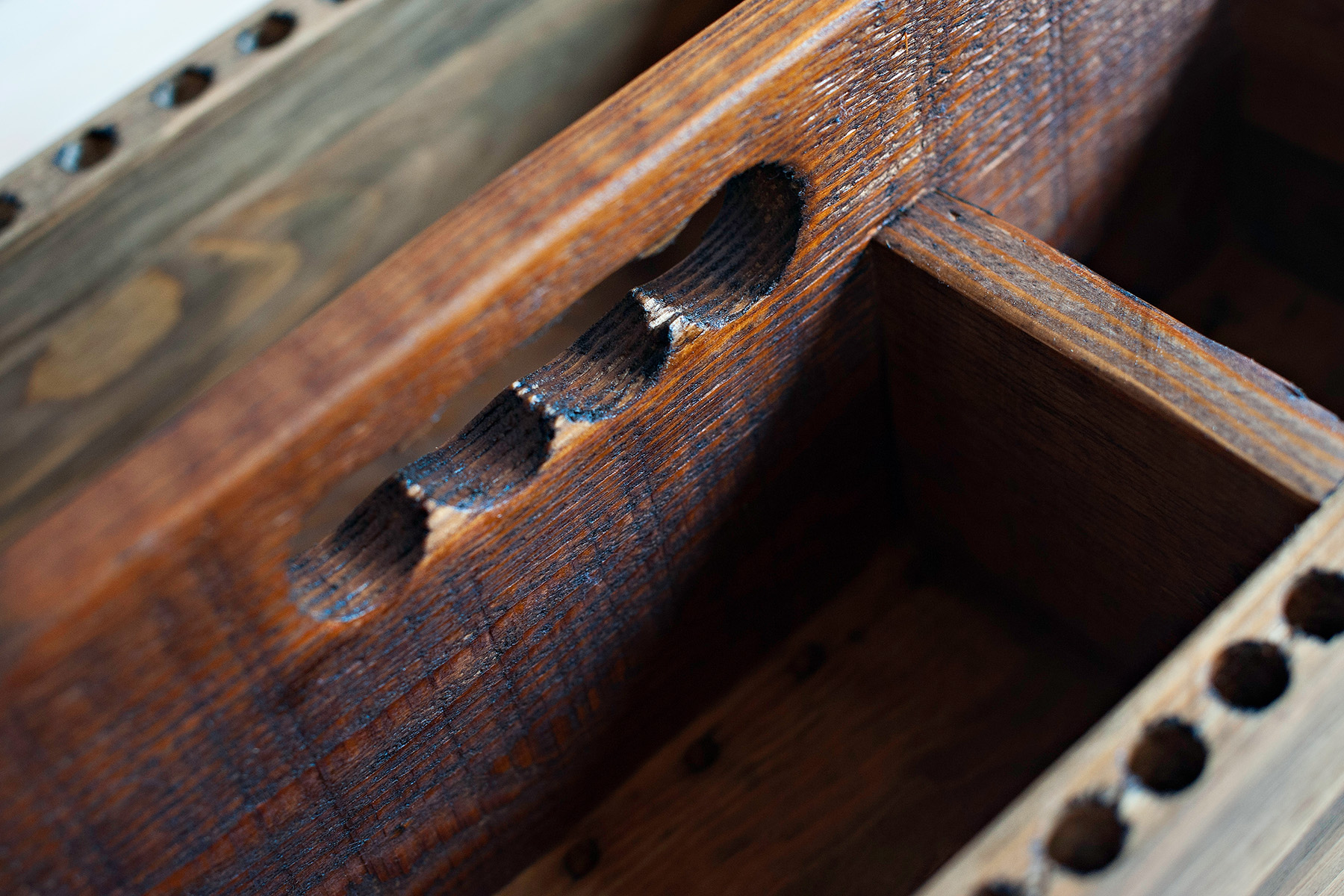 Vintage Toolbox No. 304
All proceeds benefit the Walldogs Mural Festival coming to downtown Beaver Dam, Summer, 2017.
This handy little vintage-inspired toolbox has many uses. Use it to sort your paints, store your knitting needles, organize your desk, or just use it as a good ol' fashioned toolbox. Available in reclaimed pine with dark raw tung oil finish with labels inspired by Beaver Dam history or customized just for you with your logo or business name (add $25).
A CENTURY IN THE MAKING.
We love making these toolboxes perfect for dozens of uses. Handcrafted from reclaimed wood that has stood the tests of 100 years of prior use, each individual toolbox holds unique character. The antiqued natural tung oil wood finish is non-toxic and VOC-free.
The vintage design, assembly, and wood finishing techniques in this toolbox are all borrowed from more than a century ago. You may not be a steamfitter, a cobbler, or a seamster, but this toolbox will serve as much utility today as it did more than 100 years ago. One pocket happens to be exactly the right size for an iPad... who could have guessed?

Each toolbox is handmade from real vintage reclaimed pine wood and thus each individual box is unique. Some may be a shade lighter or darker than the one photographed.
Historic labels feature Downtown Beaver Dam, the City's 175th anniversary (in 2016), and local historic businesses or industries.
Hand-assembled by local volunteers. Reclaimed lumber and finishing materials donated by Northwoods Casket Co. All proceeds benefit the Walldogs Mural Festival.